Canon CanoScan 9000F Color Image Scanner for $119.99 Shipped
Posted: Dec 19, 2012 by Spoofee

Hot!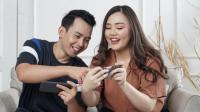 Amazon.com is offering the Canon CanoScan 9000F Color Image Scanner for a good price.

Item has a rating of 4.5/5.0 from 301 reviews

Google Price : $149.00 ~ $182.31 Shipped

1. Amazon Price : $119.99 Shipped
Guest

- 5 months ago




It has '9000' in the model number, so you know it has to be good. Just like the printer they are always trying to give away.