Zagg Invisible Shield 50% Off Everything
Posted: Dec 11, 2012 by Spoofee

Hot!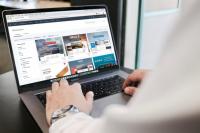 Zagg.com is offering a 50% off sale. Zagg sells invisishields, skins for your notebook and mobile devices

Expires 11/27/12

- Link to Zagg.com

- Use coupon code 50day to get 50% off

- Free shipping with $29.98+ purchase
oh2zcue

(L5 Interested Member) - 5 months ago




and expires 12/27/12 or today? (confused by date) ;)

Guest

- 5 months ago




To clarify, that must be 50% off all Invisible Shields, as the charger I tried to buy did not qualify for the discount.