50 Nespresso Original Line Williams Sonoma Coffee Capsules Gift Set for $14.99
Best price on Google is $39
Deal ended
. Don't sweat! These kinds of deals will come up again. Keep an eye out on
Spoofee Deals Front Page
for similar deals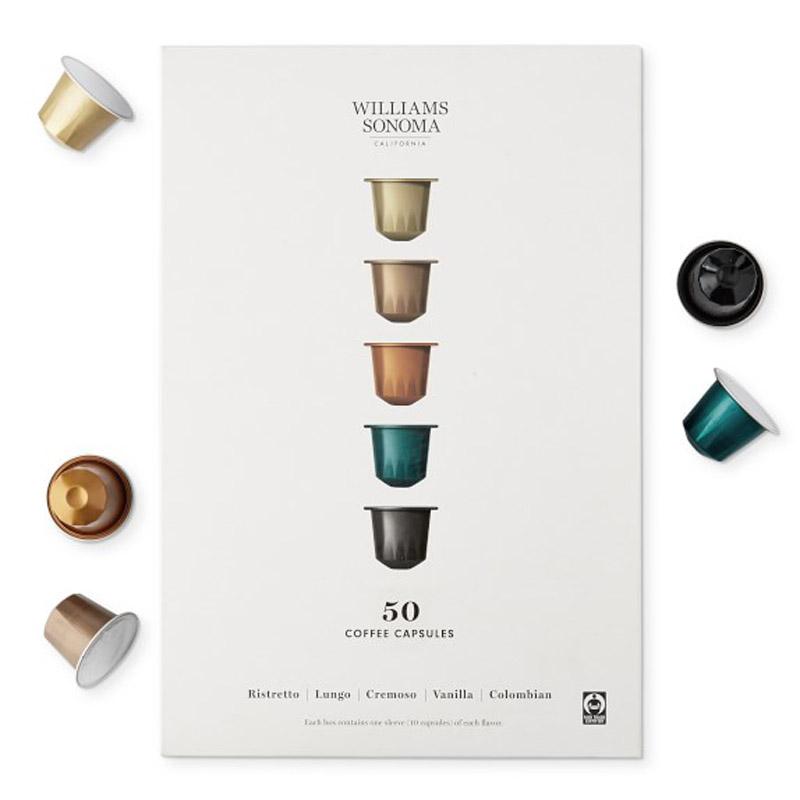 Williams-Sonoma is offering the 50-Count Williams Sonoma Nespresso Original Line Coffee Capsules Gift Set for the best deal.




Cremoso: The perfect choice for a latte or cappuccino, blended from arabica and robusta coffee from South America and Asia

Colombian: This dark-roasted espresso is the perfect choice for a latte or cappuccino. It's custom blended using the finest arabica coffee beans from Colombia to produce a vibrant aroma and bright, fruity flavor

Lungo: Medium-roasted espresso features delicate nutty aroma and rich finish with spicy notes of black tea

Ristretto: Intense, well-balanced espresso with hints of citrus and bold cocoa finish.

Vanilla: Medium-roasted, full-bodied espresso with sweet, creamy notes of pure vanilla and rich, smooth finish.

Regular Price is $39.95
Williams Sonoma Price is $14.99
Shipping starts at $5.99
For every unit extra, they will add $1 for shipping
You can pickup in-stores too
Bonus Tip - how to get 3% off everything at Williams Sonoma
Go to CardBear
to buy discounted Williams Sonoma gift cards