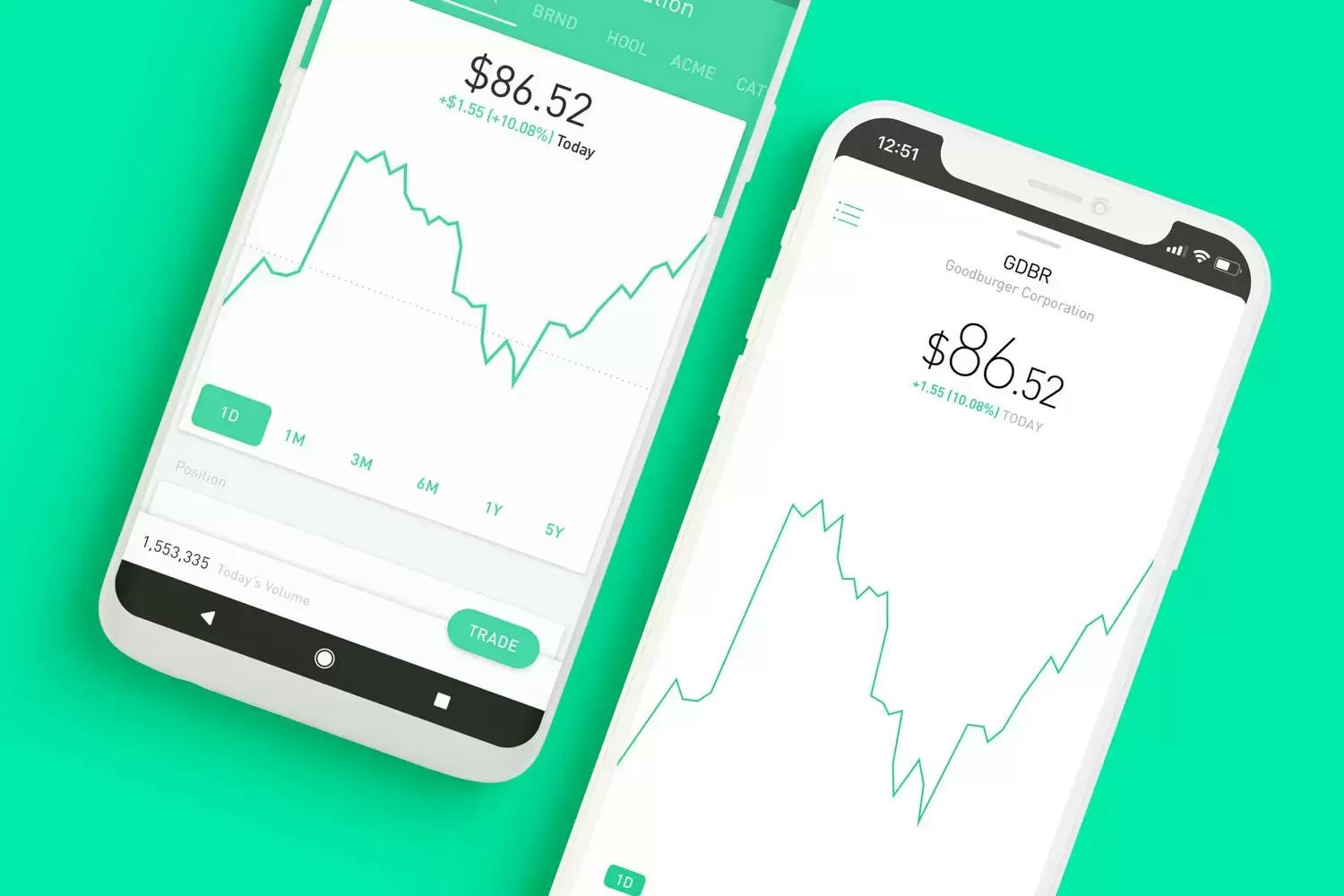 Robinhood takes no commission for stock trading. There is no catch other than that the trading can only be done through your smartphone.

Most brokers charge $7-10 / trade
Robinhood charge $0 / trade

Robinhood - Free trades, but takes a while to get your money out

Chase - 100 Free Trades per year, $2.95/trade after that

Tell us one stock that you think will be heading up in the next year.